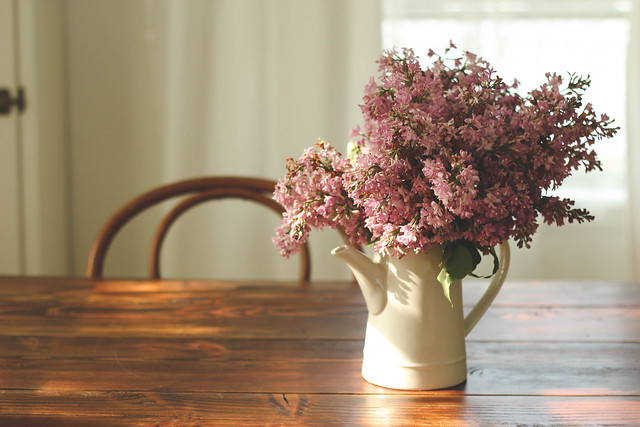 Well, hello.
It's good to be back here in this homey little blog spot. I wasn't sure I'd quite remember how to do it, but I did. A few forgotten passwords needed changing along the way, but we made it.
I'd say sorry for the silence, but I don't think I'm
too
sorry. Sometimes it's nice to take a break. I could blame it on the long, cold winter, or the fact that much of my time away has been spent growing a new little baby (!) but the truth is that I just didn't feel like blogging for a bit. Inspiration never struck. When everything on the internet starts to look the same, and you're not sure you like the things you like because you
like
them, or because it's all you ever see every time you look anywhere-- well, then, it's time to peace out for a little while.
It turns out that a little time away was all I needed. I've been happy to discover that yes-- I
do
like the things I like because I like them. I like to cook and clean and be a mom and a wife and putter around my house, making sure it looks tip-top. I like to take a pretty picture when the light is just right. I like to make supper for my family every night. I like to love my baby. Those are my things. I'll do my things whether I blog about them or not.
And as long as I'm doing them, it's fine to blog about them. Right?
And if you happen to follow along, I hope you do so because it makes you glad. I'm not trying to impress. I only want to share some good things every now and then, in hopes that you feel a bit lighter while you're here. That's what a good blog is for, isn't it? If it's not for you, it's okay to move on. I'll understand. Not everyone cares about linen closets and fresh pizza dough recipes.
Although, if you're wondering, I happen to care deeply about linen closets and fresh pizza dough recipes.
I'll be back soon.